I wish I could show you what I have been working on but is being submitted to a magazine so I can only show you this little teaser. I will blog it later when I find out if it gets published or not. ... and yes it is a steampunk ...uhhhh..... thingie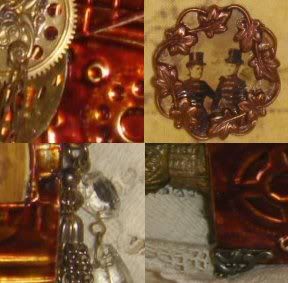 However I can offer you this fun little image I used on it! I just love these two and they fit the theme perfectly!
Don't forget to click on the thumb for the larger printable version and ENJOY!