I seem to be into all things French these days so I thought you might like this little French Perfume label. I would also like to remind you all of my bottle light tutorial since this would make such a wonderful night light in your bathroom... or water closet.
I also thought these would be fun. They would make great perfume labels if you added some text.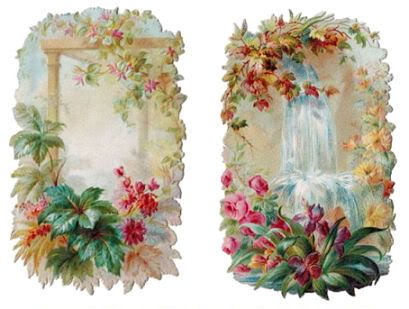 Be sure to click on the thumbs above to go to the larger printable!
Enjoy!
Inka